OPULANT GLAMOUR
Team together deep blues and forest greens with gold highlights for an art deco inspired theme. Add drama to this luxurious look with geometric shapes, eye-catching decorations and bold statement pieces.
HOW TO CREATE THE LOOK
1. Introduce a selection of glass and mirrored ornaments to add a dash of pizzazz.
2. Vintage white lights provide a warming glow to this lavish look.
3. An extra full Christmas tree will create the perfect centrepiece for your home.
GO FOR GOLD
Gold accent pieces are an elegant addition to this luxury look.
SET THE TONE
Dark forest greens and deep navy blues create a stylish base layer for this sophisticated theme.
SCANDI SIMPLICITY
Pair natural materials and textures with rustic touches and soothing tones to create this stylish, pared back look.
Snowflake Sparkle
Dream of a white Christmas with sparkling silvers, icy blues and frosty white decorations.
Woodland escape
Hunker down in a natural themed festive scene adorned with warming coppers and quirky forest animals.
Tingley Garden Centre
Hosting a family of experiences that our customers have come to know and love, Tingley Garden Centre is home to all of your favourites including Hearty's Food Hall and Bloom's Kitchen as well as a brand-new restaurant, The Garden Room, offering you a unique dining experience in a beautiful botanical-themed setting.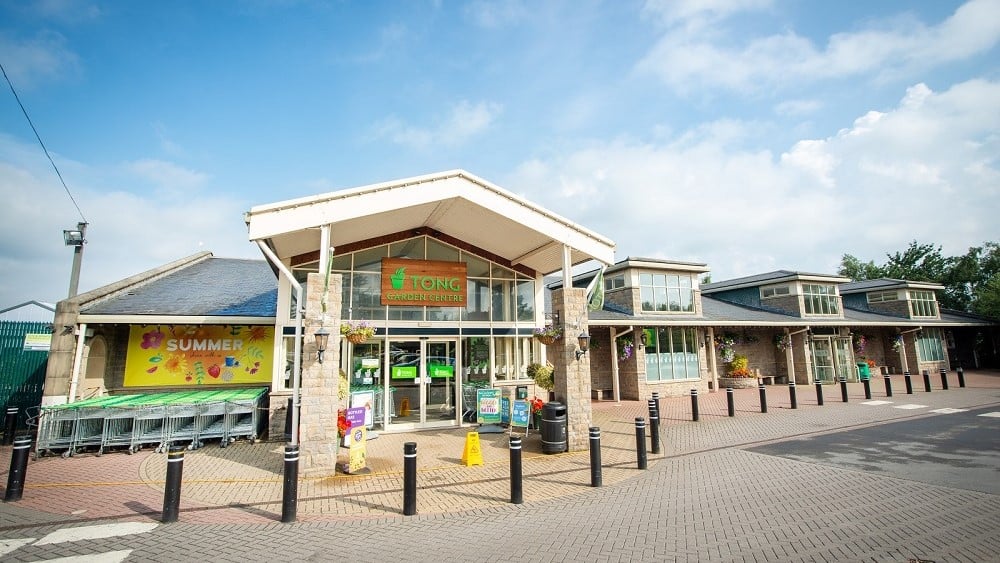 Tong Garden Centre is an award winning retail destination for families in the heart of Yorkshire. Nestled between the cities of Leeds and Bradford, within easy reach of the M62 and set in 17 acres of beautiful countryside, we are independently-owned and proud to play an active part in our community.