SCANDI SIMPLICITY
Pair natural materials and textures with rustic touches and soothing tones to create this stylish, pared back look. Finish with warm lighting, soft accessories and wild greenery for a magical minimalistic look.
HOW TO CREATE THE LOOK
1. A light, neutral colour palette of wool white, cream and caramel is a must in this sophisticated theme.
2. Pale wood furnishings bring together all elements of this Scandi-style.
3. Provide a comforting gentle glow to your living space with warm white lighting.
BRING OUTSIDE IN
Soft natural features like pampas grass and dried flowers are a must-have in this theme!
SOFT TEXTURES
Introduce large, woolly throws and soft, cosy cushions to create a welcoming feel to your living spaces.
WOODEN ACCESSORIES
Raw, natural wood accessories are a stylish addition to this minimalistic look.
SWEET DREAMS
A gloriously opulent look, use luscious lilacs, pretty pinks and stunning silvers that combine together effortlessly in this romantic look.
Opulent GLAMOUR
Team together deep blues and forest greens with gold highlights for an art deco inspired theme.
Snowflake Sparkle
Dream of a white Christmas with sparkling silvers, icy blues and frosty white decorations.
Tingley Garden Centre
Hosting a family of experiences that our customers have come to know and love, Tingley Garden Centre is home to all of your favourites including Hearty's Food Hall and Bloom's Kitchen as well as a brand-new restaurant, The Garden Room, offering you a unique dining experience in a beautiful botanical-themed setting.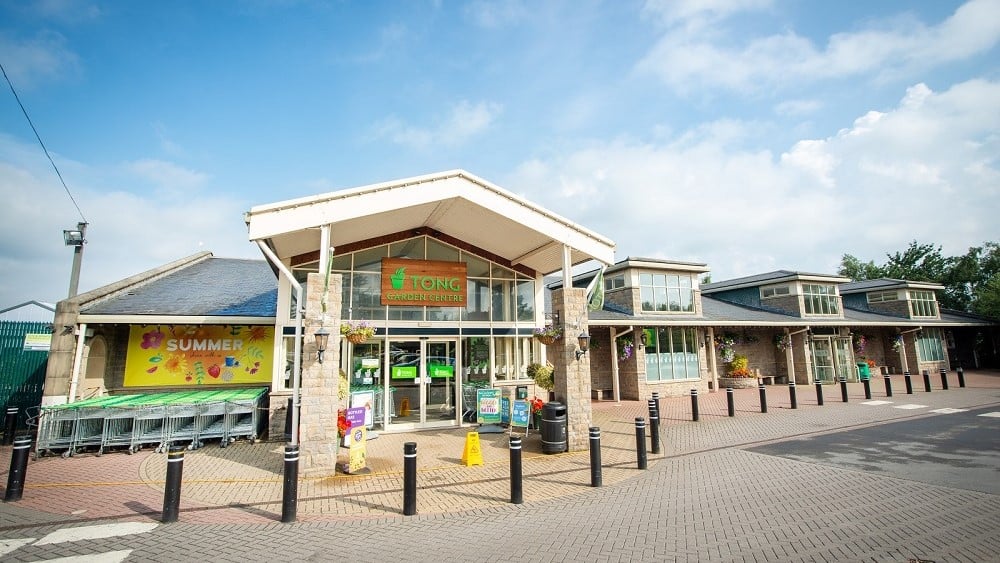 Tong Garden Centre is an award winning retail destination for families in the heart of Yorkshire. Nestled between the cities of Leeds and Bradford, within easy reach of the M62 and set in 17 acres of beautiful countryside, we are independently-owned and proud to play an active part in our community.