Our Top Five Toys for Christmas 2022
It seems like toys for the family get better year after year! It can be overwhelming trying to pick the perfect present for Christmas. To help point you in the right direction, our team have picked their Top Five Christmas toys for 2022!
Mouse in the House
These adorable house sets host resourceful, community loving mice that use recycled materials and resources to upcycle and build their own paradise! From the much loved children's animated series, Mouse In The House follows Millie and her family and friends as they adventure through Mouseville!
UK Exclusive! The TY Queen Elizabeth Toy
This exclusive commemorative bear from TY celebrates Queen Elizabeth II. The beautiful pale blue bear boasts an embroidered crown motif with a platinum ribbon that celebrates Queen Elizabeth II's 70 year reign. Whatsmore, TY has donated £100,000 to Cruise Bereavement Support which is a charity that was supported by the queen for 38 years making this bear extra special.
Luminous Globe 3d wooden puzzle
A beautiful wooden puzzle that doubles up as a night light! Recommended for ages 14+ and for those who love a crafting challenge. The mechanical gear system allows you to rotate a knob that controls the direction of the globe so you can appreciate your masterpiece at all angles!
Sylvanian Families
An adorable range of animal characters that has been loved widely by children since 1985! Sylvanian Families are a great collectible item, choose your favourite family and add accessories, vehicles and houses to create your own wonderful Sylvanian world. It's a great gift for the little ones.
keycraft RANGE
Bring farm fun to life! Perfect for those who are keen to learn whilst having fun, these toy tractors, farm yard animals and barn sets are perfect for outdoorsy children who are keen to learn about all the fun a farm can bring!
Abi's Top Pick
Abi loves the sweet Jelly Cat range! Cute as a button and in all shapes and sizes, our Jellycat range make a perfect gift for any cuddly toy lover! Explore all the quirky cuteness from the creators of the softest toys you have ever hugged, cuddled and adored in store today!
Browse our full range of Toys in store today at our Gift Ware department
*All products subject to availability.
Tingley Garden Centre
Hosting a family of experiences that our customers have come to know and love, Tingley Garden Centre is home to all of your favourites including Hearty's Food Hall and Bloom's Kitchen as well as a brand-new restaurant, The Garden Room, offering you a unique dining experience in a beautiful botanical-themed setting.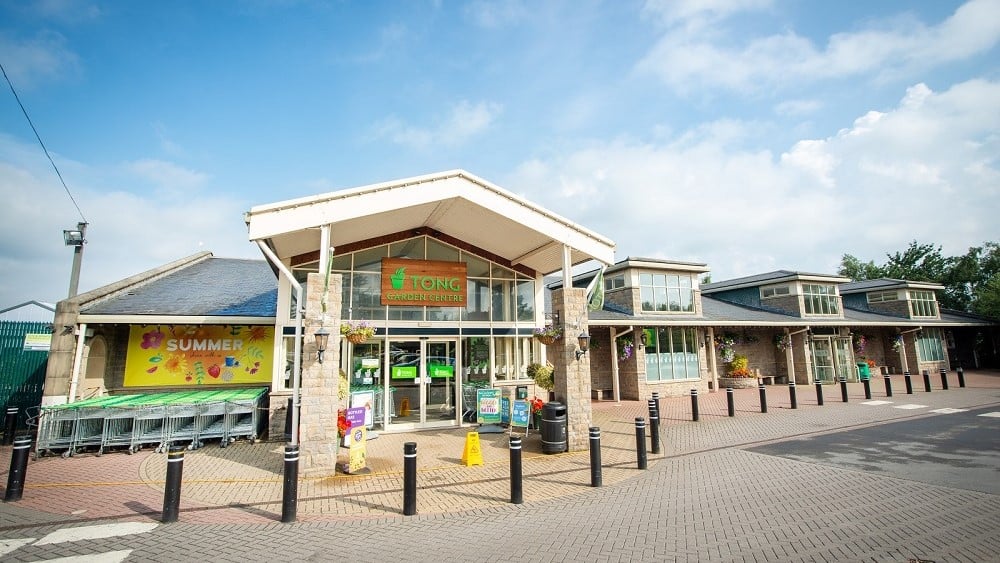 Tong Garden Centre is an award winning retail destination for families in the heart of Yorkshire. Nestled between the cities of Leeds and Bradford, within easy reach of the M62 and set in 17 acres of beautiful countryside, we are independently-owned and proud to play an active part in our community.