TIMELESS TRADITION
Add timeless charm to your classic Christmas scene with winter berries, traditional tartan and warm glowy golds. Create a cosy winter corner in your space and celebrate Christmas the traditional way!
HOW TO CREATE THE LOOK
1. Fraser fir trees with real feel branches give that 'real Christmas tree' look and create a traditional ambiance.
2. Feature deep reds and cosy greens to captivate the traditional Christmas feeling.
3. The addition of 'scientcicles' elevate the Christmas feeling! Try spiced flavours or real tree scents to compel welcomed nostalgia!
BERRY CHRISTMAS/BEAUTIFUL BERRIES
Pops of bright berries amongst greens and golds creates a classic Christmas feel!
TOTALLY TARTAN/TRADITIONAL TARTAN
Experiment with patterns and colours that knit your Christmas theme together!
Woodland escape
Hunker down in a natural themed festive scene adorned with warming coppers and quirky forest animals.
SWEET DREAMS
A gloriously opulent look, use luscious lilacs, pretty pinks and stunning silvers that combine together effortlessly in this romantic look.
SCANDI SIMPLICITY
Pair natural materials and textures with rustic touches and soothing tones to create this stylish, pared back look.
Tingley Garden Centre
Hosting a family of experiences that our customers have come to know and love, Tingley Garden Centre is home to all of your favourites including Hearty's Food Hall and Bloom's Kitchen as well as a brand-new restaurant, The Garden Room, offering you a unique dining experience in a beautiful botanical-themed setting.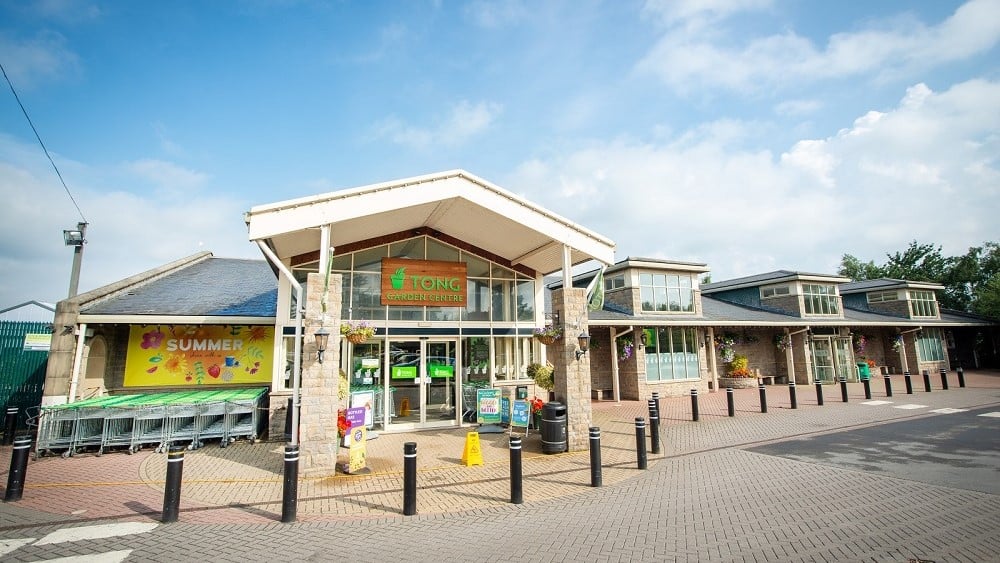 Tong Garden Centre is an award winning retail destination for families in the heart of Yorkshire. Nestled between the cities of Leeds and Bradford, within easy reach of the M62 and set in 17 acres of beautiful countryside, we are independently-owned and proud to play an active part in our community.